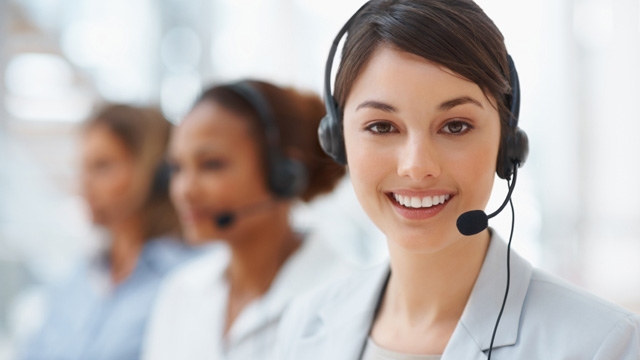 Tel: (732)236-3202
Fax: (845)673-1239
E-mail: info@acesobio.com
Add: Add: 70-9 Woodhills Dr. Goshen, NY, 10924 USA

Product name : Genz-123346

Item : C2494

Price : 200mg, $950;500mg, $1595; 1g, $2390; 2g, $3590

contact : Send inquiry to: info@acesobio.com

CAS : 491833-30-8

Molecular Weight : 418.57

Formula : C₂₄H₃₈N₂O₄

Storage : at -20°C

Additional information : We offer significant discount for bulky quantity order.
Details:
Description of:Genz-123346

Genz-123346(CAS: 491833-30-8)is a potent and selective glucosylceramide synthase inhibitor with potential anticancer activity. Exposure of cells to Genz-123346 and to other GCS inhibitors at non-toxic concentrations can enhance the killing of tumor cells by cytotoxic anti-cancer agents. Genz-123346 and a few other GCS inhibitors are substrates for multi-drug resistance efflux pumps such as P-gp (ABCB1, gP-170). In cell lines selected to over-express P-gp or which endogenously express P-gp, chemosensitization by Genz-123346 was primarily due to the effects on P-gp function.
Quality control data:

Quality control by 1H-NMR, 13C-NMR, HPLC and LCMS.
Product will be shipped with supporting analytical data.
REFERENCES
1: Aerts JM, Boot RG, van Eijk M, Groener J, Bijl N, Lombardo E, Bietrix FM, Dekker N, Groen AK, Ottenhoff R, van Roomen C, Aten J, Serlie M, Langeveld M, Wennekes T, Overkleeft HS. Glycosphingolipids and insulin resistance. Adv Exp Med Biol. 2011;721:99-119. doi: 10.1007/978-1-4614-0650-1_7. Review. PubMed PMID: 21910085.
2: Silberstein C, Lucero MS, Zotta E, Copeland DP, Lingyun L, Repetto HA, Ibarra C. A glucosylceramide synthase inhibitor protects rats against the cytotoxic effects of shiga toxin 2. Pediatr Res. 2011 May;69(5 Pt 1):390-4. doi: 10.1203/PDR.0b013e318211dd57. PubMed PMID: 21270676.
3: Chai L, McLaren RP, Byrne A, Chuang WL, Huang Y, Dufault MR, Pacheco J, Madhiwalla S, Zhang X, Zhang M, Teicher BA, Carter K, Cheng SH, Leonard JP, Xiang Y, Vasconcelles M, Goldberg MA, Copeland DP, Klinger KW, Lillie J, Madden SL, Jiang YA. The chemosensitizing activity of inhibitors of glucosylceramide synthase is mediated primarily through modulation of P-gp function. Int J Oncol. 2011 Mar;38(3):701-11. doi: 10.3892/ijo.2010.888. Epub 2010 Dec 24. PubMed PMID: 21186402.
4: Schrier RW, Levi M. Lipids and renal cystic disease. Nephrol Dial Transplant. 2010 Nov;25(11):3490-2. doi: 10.1093/ndt/gfq545. Epub 2010 Sep 2. PubMed PMID: 20813766.
5: Takiar V, Caplan MJ. Telling kidneys to cease and decyst. Nat Med. 2010 Jul;16(7):751-2. doi: 10.1038/nm0710-751. PubMed PMID: 20613749.
6: Natoli TA, Smith LA, Rogers KA, Wang B, Komarnitsky S, Budman Y, Belenky A, Bukanov NO, Dackowski WR, Husson H, Russo RJ, Shayman JA, Ledbetter SR, Leonard JP, Ibraghimov-Beskrovnaya O. Inhibition of glucosylceramide accumulation results in effective blockade of polycystic kidney disease in mouse models. Nat Med. 2010 Jul;16(7):788-92. doi: 10.1038/nm.2171. Epub 2010 Jun 20. PubMed PMID: 20562878.
7: Karman J, Tedstone JL, Gumlaw NK, Zhu Y, Yew N, Siegel C, Guo S, Siwkowski A, Ruzek M, Jiang C, Cheng SH. Reducing glycosphingolipid biosynthesis in airway cells partially ameliorates disease manifestations in a mouse model of asthma. Int Immunol. 2010 Jul;22(7):593-603. doi: 10.1093/intimm/dxq044. Epub 2010 May 24. PubMed PMID: 20497953.
8: Zhao H, Przybylska M, Wu IH, Zhang J, Maniatis P, Pacheco J, Piepenhagen P, Copeland D, Arbeeny C, Shayman JA, Aerts JM, Jiang C, Cheng SH, Yew NS. Inhibiting glycosphingolipid synthesis ameliorates hepatic steatosis in obese mice. Hepatology. 2009 Jul;50(1):85-93. doi: 10.1002/hep.22970. PubMed PMID: 19444873.
9: Zhao H, Przybylska M, Wu IH, Zhang J, Siegel C, Komarnitsky S, Yew NS, Cheng SH. Inhibiting glycosphingolipid synthesis improves glycemic control and insulin sensitivity in animal models of type 2 diabetes. Diabetes. 2007 May;56(5):1210-8. PubMed PMID: 17470562.
AZD-7594
Price: 100mg, $1750;200mg, $2850;

CK-636
Price: 200mg, $659;500mg, $1150; 1g, $1595; 2g, $2355

Y320
Price: 200mg, $750;500mg, $1290; 1g, $1990; 2g, $2995

P7C3-A20
Price: 200mg, $750;500mg, $1290; 1g, $1990; 2g, $2995