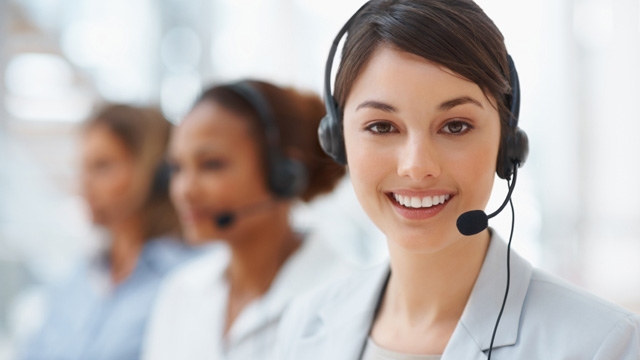 Tel: (732)236-3202
Fax: (845)673-1239
E-mail: info@acesobio.com
Add: Add: 70-9 Woodhills Dr. Goshen, NY, 10924 USA

Product name : Verucerfont (Synonyms: GSK561679)

Item : C2460

Price : 200mg, $1750;500mg, $2890; 1g, $3950;

contact : Send inquiry to: info@acesobio.com

CAS : 885220-61-1

Molecular Weight : 406.49

Formula : C22H26N6O2

Storage : at -20°C

Additional information : We offer significant discount for bulky quantity order.
Details:
Description of:Verucerfont(CAS:885220-61-1)

Verucerfont, also known as GSK561679 and NBI77860, is a CRF-1 antagonist. Verucerfont blocks the CRH-1 receptor, and so reduces ACTH release following chronic stress. It is under investigation as a potential treatment for alcoholism, as chronic stress is often a factor in both development of alcoholism and relapse in recovering alcoholics. It has shown promising results in animal studies but has not been tested in humans.
Post hoc analysis shows that the prototypic non-peptide CRF1 receptor antagonist NBI30775 (R121919) and Verucerfont are both significantly different from vehicle, CP-316 311, and pexacerfont (P<0.001 for all comparisons collapse across time-points); the latter three treatments in turn do not differ from each other. A differential effect of treatments over time is also shown by a significant treatment×time interaction (F[20,140]=6.4, P<0.001). Accordingly, detailed Post hoc analysis shows that both NBI30775 and Verucerfont inhibit ACTH release throughout the following 6 h of measurement (P<0.001 vs vehicle at each time-point, and vs the respective pretreatment baseline)

Quality control data:
Quality control by 1H-NMR, 13C-NMR, HPLC and LCMS.
Product will be shipped with supporting analytical data.

REFERENCES
1: Turcu AF, Spencer-Segal JL, Farber RH, Luo R, Grigoriadis DE, Ramm CA, Madrigal D, Muth T, O'Brien CF, Auchus RJ. Single-Dose Study of a Corticotropin-Releasing Factor Receptor-1 Antagonist in Women with 21-Hydroxylase Deficiency. J Clin Endocrinol Metab. 2016 Jan 11:jc20153574. [Epub ahead of print] PubMed PMID: 26751191.
2: Grillon C, Hale E, Lieberman L, Davis A, Pine DS, Ernst M. The CRH1 antagonist GSK561679 increases human fear but not anxiety as assessed by startle. Neuropsychopharmacology. 2015 Mar 13;40(5):1064-71. doi: 10.1038/npp.2014.316. PubMed PMID: 25430779; PubMed Central PMCID: PMC4367474.
3: Dunlop BW, Rothbaum BO, Binder EB, Duncan E, Harvey PD, Jovanovic T, Kelley ME, Kinkead B, Kutner M, Iosifescu DV, Mathew SJ, Neylan TC, Kilts CD, Nemeroff CB, Mayberg HS. Evaluation of a corticotropin releasing hormone type 1 receptor antagonist in women with posttraumatic stress disorder: study protocol for a randomized controlled trial. Trials. 2014 Jun 21;15:240. doi: 10.1186/1745-6215-15-240. PubMed PMID: 24950747; PubMed Central PMCID: PMC4082482.
4: Zorrilla EP, Heilig M, de Wit H, Shaham Y. Behavioral, biological, and chemical perspectives on targeting CRF(1) receptor antagonists to treat alcoholism. Drug Alcohol Depend. 2013 Mar 1;128(3):175-86. doi: 10.1016/j.drugalcdep.2012.12.017. Epub 2013 Jan 5. Review. PubMed PMID: 23294766; PubMed Central PMCID: PMC3596012.
5: Tellew JE, Lanier M, Moorjani M, Lin E, Luo Z, Slee DH, Zhang X, Hoare SR, Grigoriadis DE, St Denis Y, Di Fabio R, Di Modugno E, Saunders J, Williams JP. Discovery of NBI-77860/GSK561679, a potent corticotropin-releasing factor (CRF1) receptor antagonist with improved pharmacokinetic properties. Bioorg Med Chem Lett. 2010 Dec 15;20(24):7259-64. doi: 10.1016/j.bmcl.2010.10.095. Epub 2010 Oct 25. PubMed PMID: 21074436.
PF-9366
Price: 200mg, $950;500mg, $1695; 1g, $2490; 2g, $3590

MK 866
Price: 200mg, $659;500mg, $1050; 1g $1595; 2g, $2355

URB 754
Price: 200mg, $459;500mg, $850; 1g $1195; 2g, $1795

A 922500
Price: 200mg, $1250;500mg, $2090; 1g $2995; 2g, $4395

HQL 79
Price: 200mg, $659;500mg, $1050; 1g $1595; 2g, $2355