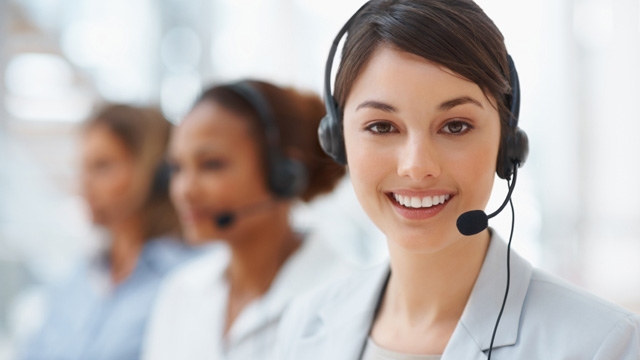 Tel: (732)236-3202
Fax: (845)673-1239
E-mail: info@acesobio.com
Add: Add: 70-9 Woodhills Dr. Goshen, NY, 10924 USA

Product name : LRRK2-IN-1

Item : c2375

Price : 200mg, $950;500mg, $1695; 1g, $2490; 2g, $3590

contact : Send inquiry to: info@acesobio.com

CAS : 1234480-84-2

Molecular Weight : 570.7

Formula : C31H38N8O3

Storage : at -20°C

Additional information : We offer significant discount for bulky quantity order.
Details:
Description of:LRRK2-IN-1

LRRK2-IN-1(cas:1234480-84-2)is a potent and selective
LRRK2
inhibitor with
IC50
of 6 nM and 13 nM for LRRK2 (G2019S) and LRRK2 (WT), respectively.
LRRK2-IN-1 demonstrates potent activity against colorectal and pancreatic cancer through inhibition of doublecortin-like kinase 1. LRRK2-IN-1 demonstrates potent anti-cancer activity including inhibition of cancer cell proliferation, migration, and invasion as well as induction of apoptosis and cell cycle arrest. LRRK2-IN-1 suppresses DCLK1 kinase activity and downstream DCLK1 effector c-MYC, and demonstrate that DCLK1 kinase activity is a significant factor in resistance to LRRK2-IN-1.

Quality control data:
Quality control by 1H-NMR, 13C-NMR, HPLC and LCMS.
Product will be shipped with supporting analytical data.

REFERENCES
1: Smith GA, Jansson J, Rocha EM, Osborn T, Hallett PJ, Isacson O. Fibroblast Biomarkers of Sporadic Parkinson's Disease and LRRK2 Kinase Inhibition. Mol Neurobiol. 2015 Sep 23. [Epub ahead of print] PubMed PMID: 26399642.
2: Koshibu K, van Asperen J, Gerets H, Garcia-Ladona J, Lorthioir O, Courade JP. Alternative to LRRK2-IN-1 for Pharmacological Studies of Parkinson's Disease. Pharmacology. 2015 Sep 18;96(5-6):240-247. [Epub ahead of print] PubMed PMID: 26382237.
3: Gilsbach BK, Messias AC, Ito G, Sattler M, Alessi DR, Wittinghofer A, Kortholt A. Structural Characterization of LRRK2 Inhibitors. J Med Chem. 2015 May 14;58(9):3751-6. doi: 10.1021/jm5018779. Epub 2015 May 1. PubMed PMID: 25897865.
4: Garcia-Miralles M, Coomaraswamy J, Häbig K, Herzig MC, Funk N, Gillardon F, Maisel M, Jucker M, Gasser T, Galter D, Biskup S. No dopamine cell loss or changes in cytoskeleton function in transgenic mice expressing physiological levels of wild type or G2019S mutant LRRK2 and in human fibroblasts. PLoS One. 2015 Apr 1;10(4):e0118947. doi: 10.1371/journal.pone.0118947. eCollection 2015. PubMed PMID: 25830304; PubMed Central PMCID: PMC4382199.
5: Wade AR, Elliott CJ. Could the detection of visual disturbances associated with Parkinson's disease genes in flies lead to new treatments for the disease? Neurodegener Dis Manag. 2014;4(4):291-3. doi: 10.2217/nmt.14.30. PubMed PMID: 25313984.
6: Saez-Atienzar S, Bonet-Ponce L, Blesa JR, Romero FJ, Murphy MP, Jordan J, Galindo MF. The LRRK2 inhibitor GSK2578215A induces protective autophagy in SH-SY5Y cells: involvement of Drp-1-mediated mitochondrial fission and mitochondrial-derived ROS signaling. Cell Death Dis. 2014 Aug 14;5:e1368. doi: 10.1038/cddis.2014.320. PubMed PMID: 25118928; PubMed Central PMCID: PMC4454299.
7: Weygant N, Qu D, Berry WL, May R, Chandrakesan P, Owen DB, Sureban SM, Ali N, Janknecht R, Houchen CW. Small molecule kinase inhibitor LRRK2-IN-1 demonstrates potent activity against colorectal and pancreatic cancer through inhibition of doublecortin-like kinase 1. Mol Cancer. 2014 May 6;13:103. doi: 10.1186/1476-4598-13-103. PubMed PMID: 24885928; PubMed Central PMCID: PMC4030036.
8: Afsari F, Christensen KV, Smith GP, Hentzer M, Nippe OM, Elliott CJ, Wade AR. Abnormal visual gain control in a Parkinson's disease model. Hum Mol Genet. 2014 Sep 1;23(17):4465-78. doi: 10.1093/hmg/ddu159. Epub 2014 Apr 9. PubMed PMID: 24718285; PubMed Central PMCID: PMC4119403.
9: Luerman GC, Nguyen C, Samaroo H, Loos P, Xi H, Hurtado-Lorenzo A, Needle E, Stephen Noell G, Galatsis P, Dunlop J, Geoghegan KF, Hirst WD. Phosphoproteomic evaluation of pharmacological inhibition of leucine-rich repeat kinase 2 reveals significant off-target effects of LRRK-2-IN-1. J Neurochem. 2014 Feb;128(4):561-76. doi: 10.1111/jnc.12483. Epub 2013 Nov 11. PubMed PMID: 24117733.
10: Lobbestael E, Zhao J, Rudenko IN, Beylina A, Gao F, Wetter J, Beullens M, Bollen M, Cookson MR, Baekelandt V, Nichols RJ, Taymans JM. Identification of protein phosphatase 1 as a regulator of the LRRK2 phosphorylation cycle. Biochem J. 2013 Nov 15;456(1):119-28. doi: 10.1042/BJ20121772. PubMed PMID: 23937259.
11: Manzoni C, Mamais A, Dihanich S, Abeti R, Soutar MP, Plun-Favreau H, Giunti P, Tooze SA, Bandopadhyay R, Lewis PA. Inhibition of LRRK2 kinase activity stimulates macroautophagy. Biochim Biophys Acta. 2013 Dec;1833(12):2900-10. doi: 10.1016/j.bbamcr.2013.07.020. Epub 2013 Aug 1. PubMed PMID: 23916833; PubMed Central PMCID: PMC3898616.
12: Caesar M, Zach S, Carlson CB, Brockmann K, Gasser T, Gillardon F. Leucine-rich repeat kinase 2 functionally interacts with microtubules and kinase-dependently modulates cell migration. Neurobiol Dis. 2013 Jun;54:280-8. doi: 10.1016/j.nbd.2012.12.019. Epub 2013 Jan 11. PubMed PMID: 23318930.
13: Gillardon F, Kremmer E, Froehlich T, Ueffing M, Hengerer B, Gloeckner CJ. ATP-competitive LRRK2 inhibitors interfere with monoclonal antibody binding to the kinase domain of LRRK2 under native conditions. A method to directly monitor the active conformation of LRRK2? J Neurosci Methods. 2013 Mar 30;214(1):62-8. doi: 10.1016/j.jneumeth.2012.12.015. Epub 2013 Jan 12. PubMed PMID: 23318290.
14: Yao C, Johnson WM, Gao Y, Wang W, Zhang J, Deak M, Alessi DR, Zhu X, Mieyal JJ, Roder H, Wilson-Delfosse AL, Chen SG. Kinase inhibitors arrest neurodegeneration in cell and C. elegans models of LRRK2 toxicity. Hum Mol Genet. 2013 Jan 15;22(2):328-44. doi: 10.1093/hmg/dds431. Epub 2012 Oct 12. PubMed PMID: 23065705; PubMed Central PMCID: PMC3526163.
15: Hermanson SB, Carlson CB, Riddle SM, Zhao J, Vogel KW, Nichols RJ, Bi K. Screening for novel LRRK2 inhibitors using a high-throughput TR-FRET cellular assay for LRRK2 Ser935 phosphorylation. PLoS One. 2012;7(8):e43580. doi: 10.1371/journal.pone.0043580. Epub 2012 Aug 28. PubMed PMID: 22952710; PubMed Central PMCID: PMC3429506.
16: Doggett EA, Zhao J, Mork CN, Hu D, Nichols RJ. Phosphorylation of LRRK2 serines 955 and 973 is disrupted by Parkinson's disease mutations and LRRK2 pharmacological inhibition. J Neurochem. 2012 Jan;120(1):37-45. doi: 10.1111/j.1471-4159.2011.07537.x. Epub 2011 Nov 11. PubMed PMID: 22004453.
17: Deng X, Dzamko N, Prescott A, Davies P, Liu Q, Yang Q, Lee JD, Patricelli MP, Nomanbhoy TK, Alessi DR, Gray NS. Characterization of a selective inhibitor of the Parkinson's disease kinase LRRK2. Nat Chem Biol. 2011 Apr;7(4):203-5. doi: 10.1038/nchembio.538. Epub 2011 Mar 6. PubMed PMID: 21378983; PubMed Central PMCID: PMC3287420.