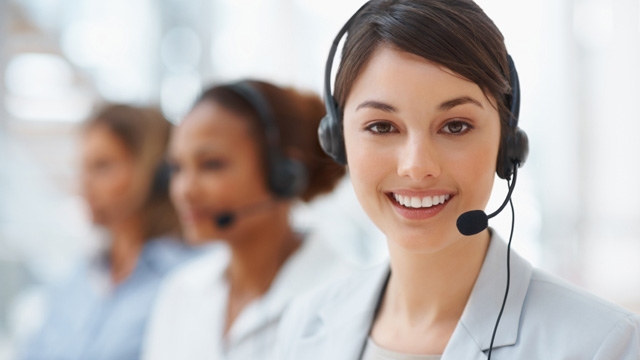 Tel: (732)236-3202
Fax: (845)673-1239
E-mail: info@acesobio.com
Add: Add: 70-9 Woodhills Dr. Goshen, NY, 10924 USA

Product name : Alvimopan

Item : CR1932

Price : 200mg, $459;500mg, $850; 1g, $1195; 2g, $1795

contact : Send inquiry to: info@acesobio.com

CAS : 156053-89-3

Molecular Weight : 156053-89-3

Formula : 424.53

Storage : at -20°C

Additional information : We offer significant discount for bulky quantity order
Details:
Chemical Information
M.Wt
424.53
Storage
Please store the product under the recommended conditions in the Certificate of Analysis.
Formula
C25H32N2O4
CAS No
156053-89-3
Solubility

DMSO
---
Biological Activity of Alvimopan
Alvimopan(ADL 8-2698; Entereg; LY 246736) is a selective and competitive antagonist at mu-opioid receptors, found in myenteric and submucosal neurons and the immune cells of the lamina propria in the human gut. Upon administration, Alvimopan(ADL 8-2698; Entereg; LY 246736) binds to mu-opioid receptors in the gut, thereby reversing opiod-related disturbances in gut motility. Alvimopan is approximately three to nine times more potent than naloxone.A synthetic trans-3,4-dimethyl-4-(3-hydroxyphenyl) piperidine with peripherally selective opioid mu receptor antagonist activity.
Clinical Information of Alvimopan
References on Alvimopan
1 . Itawi EA, Savoie LM, Hanna AJ, Apostolides GY. Alvimopan addition to a standard perioperative recovery pathway. JSLS. 2011 Oct-Dec;15(4):492-8.
Abstract
BACKGROUND AND OBJECTIVES: Alvimopan, a peripherally acting mu-opioid receptor antagonist, decreased time to gastrointestinal recovery and hospital length of stay in open bowel resection patients in Phase 3 trials. However, the benefit in laparoscopic colectomy patients remains unclear.METHODS: A retrospective case series review was performed to study addition of alvimopan to a well-established standard perioperative recovery pathway for elective laparoscopic colectomy. The main outcome measures were length of stay and incidence of charted postoperative ileus. Wilcoxon and chi-square tests were used to calculate P values for length of stay and postoperative ileus endpoints, respectively.RESULTS: Demographic/baseline characteristics from the 101 alvimopan and 64 pre-alvimopan control patients were generally comparable. Mean length of stay in the alvimopan group was 1.55 days shorter (alvimopan, 2.81±0.95 days; control, 4.36±2.4 days; P<.0001). The proportion of patients with postoperative ileus was lower in the alvimopan group (alvimopan, 2%; control, 20%; P<.0001).CONCLUSION: In this case series, addition of alvimopan to a standard perioperative recovery pathway decreased length of stay and incidence of postoperative ileus for elective uncomplicated laparoscopic colectomy. The improvement in the mean length of stay for patients who receive alvimopan is a step forward in achieving a fasttrack surgery model for elective laparoscopic colectomies.
2 . Vora AA, Harbin A, Rayson R, Christiansen K, Ghasemian R, Hwang J, Verghese M. Alvimopan provides rapid gastrointestinal recovery without nasogastric tube decompression after radical cystectomy and urinary diversion. Can J Urol. 2012 Jun;19(3):6293-8
Abstract
INTRODUCTION: Radical cystectomy is associated with significant morbidity, with rates of gastrointestinal complications as high as 30%. Alvimopan is a mu opioid receptor antagonist that has been shown in randomized control trials to accelerate gastrointestinal recovery in patients undergoing bowel resection with primary anastamosis. We report our experience with gastrointestinal recovery for patients undergoing cystectomy with urinary diversion treated with alvimopan.MATERIALS AND METHODS: Between January 2008 and August 2011, 50 consecutive patients underwent radical cystectomy with urinary diversion at our institution. The first 27 patients in our study did not receive alvimopan preoperatively. The latter 23 patients received perioperative alvimopan and were without postoperative nasogastric decompression. Return of bowel function, initiation of diet, and gastrointestinal complications were evaluated.RESULTS: Times to first flatus (3.1 versus 5.6 days, p < 0.001, 95% CI 1.66-3.26) and bowel movement (3.8 versus 6.0 days, p < 0.001, 95% CI 1.35-2.99) were significantly shorter in those patients who received alvimopan. Additionally, the initiation of clear liquid diet (4.1 versus 6.3 days, p < 0.001, 95% CI 1.20-3.12), regular diet (5.7 versus 7.3 days, p = 0.023, 95% CI 0.57-2.63) and hospital discharge (7.4 versus 9.5 days, p = 0.04, 95% CI 0.03-4.21) were accelerated in the alvimopan cohort. There were no incidences of prolonged ileus in patients who received perioperative alvimopan (0% versus 25.9%, p = 0.012).CONCLUSION: In our experience, the use of alvimopan perioperatively significantly accelerates the rate of gastrointestinal recovery and hospital discharge, eliminates the need for nasogastric tube decompression, and reduces the incidence of postoperative ileus in patients following radical cystectomy and urinary diversion.
3 . Russell S, Champagne B, Techner L. Alvimopan for acceleration of GI recovery after bowel resection. Medsurg Nurs. 2012 May-Jun;21(3):151-7.
Abstract
Nurses play a critical role in the management of postoperative ileus during the perioperative phase of recovery. Alvimopan is an oral, peripherally acting, mu-opioid receptor antagonist that accelerates time to gastrointestinal recovery (resolution of postoperative ileus), representing a potential advance in management of these patients.
4 . Gordon Irving et al. A Randomized, Placebo-Controlled Phase 3 Trial (Study SB-767905/013) of Alvimopan for Opioid-Induced Bowel Dysfunction in Patients With Non-Cancer Pain The Journal of PainVolume 12, Issue 2, February 2011, Pages 175-184
Abstract
The balance between the pain relief provided by opioid analgesics and the side effects caused by such agents is of particular significance to patients who take opioids for the long-term relief of non-cancer pain. The spectrum of signs and symptoms affecting the gastrointestinal (GI) tract associated with opioid use is known as opioid-induced bowel dysfunction. Alvimopan is an orally administered, systemically available, peripherally acting mu-opioid receptor (PAM-OR) antagonist, approved in the US for the management of postoperative ileus in patients undergoing bowel resection (short-term, in-hospital use only). Alvimopan was under clinical development for long-term treatment of opioid-induced constipation (OIC) but this program has been discontinued. This double-blind, placebo-controlled trial, part of the former OIC development program, enrolled patients (N = 485) receiving opioids for non-cancer pain. Patients were randomized to receive alvimopan .5 mg once daily, alvimopan .5 mg twice daily, or placebo, for 12 weeks. The primary efficacy endpoint was the proportion of patients who experienced ≥3 spontaneous bowel movements (SBMs; bowel movements with no laxative use in the previous 24 hours) per week over the treatment period, and an average increase from baseline of ≥1 SBM per week. ...
5 . William K Schmidt Ph.D. Alvimopan? (ADL 8-2698) Is a Novel Peripheral Opioid Antagonist The American Journal of Surgery Volume 182, Issue 5, Supplement 1, November 2001, Pages S27-S38
Abstract
Alvimopan (ADL 8-2698; Adolor Corporation, Exton, PA, USA) is a novel, peripherally restricted opioid antagonist. After oral administration, it has activity specific to the gastrointestinal (GI) tract. ADL 8-2698 has low systemic absorption and a high affinity for μ-opioid receptors. In healthy subjects, ADL 8-2698 antagonized loperamide-induced changes in GI transit and prevented morphine-induced delays in oral-cecal transit time without antagonizing centrally mediated opioid effects, such as analgesia or pupillary constriction. In the treatment of opioid naive patients who underwent surgery and received opioids for acute pain, oral ADL 8-2698 (6.0 mg) improved the management of postoperative ileus (POI) by shortening the time to achieve normal bowel function and, ultimately, hospital stay. Postoperative nausea and vomiting and the overall incidence of all GI side effects were reduced in patients treated with ADL 8-2698 for POI. Analgesia was not compromised, because there were no changes in median opioid consumption or Visual Analog Scale (VAS) pain scores in patients treated with ADL 8-2698 versus patients treated with placebo. No drug-related side effects were observed in acute pain postsurgical patients in the initial POI study. In patients treated with opioids for chronic pain or opioid addiction, lower doses of oral ADL 8-2698 (0.5 to 3.0 mg) reversed opioid bowel dysfunction (OBD) and normalized GI activity. ...
ADL 5859
Price: 200mg, $1250;500mg, $2090; 1g $2995; 2g, $4395

JTC 801
Price: 200mg, $950;500mg, $1595; 1g $2390; 2g, $3590

Vilanterol
Price: 200mg, $459;500mg, $850; 1g, $1195; 2g, $1795