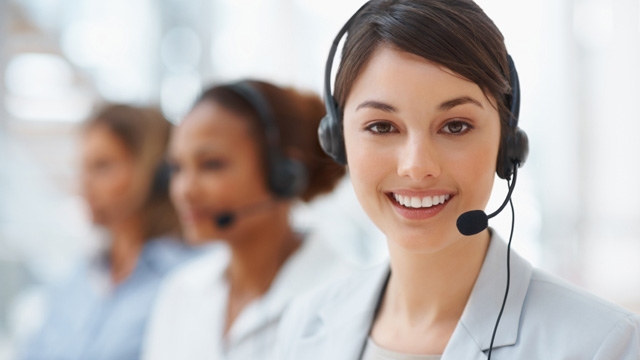 E-mail: info@acesobio.com

Product name : Birinapant

Item : CR1856

Price : 200mg, $1250;500mg, $2090; 1g, $2995;

contact : Send inquiry to: info@acesobio.com

CAS : 1260251-31-7

Molecular Weight : 806.94

Formula : C₄₂H₅₆F₂N₈O₆

Storage : at -20°C

Additional information : We offer significant discount for bulky quantity order
Details:
Chemical Information
M.Wt
806.94
Storage
Please store the product under the recommended conditions in the Certificate of Analysis.
Formula
C42H56F2N8O6
CAS No
1260251-31-7
Solubility

DMSO 100 mg/mL; Water <1 mg/mL
---
Biological Activity of Birinapant
Birinapant, a bivalent Smac mimetic, is a potent antagonist for XIAP and cIAP1(Kd value are 45 nM and <1 nM respectively).
IC50 Value: 45 nM (Kd, XIAP); <1 nM (Kd cIAP1) [1]
Target: XIAP; cIAP1
in vitro: Birinapant has high binding affinity (nM range) for cIAP1/2 and XIAP. Using isogenic SUM149- and SUM190-derived cells with differential XIAP expression (SUM149 wtXIAP, SUM190 shXIAP) and another bivalent Smac mimetic (GT13402) with high cIAP1/2 but low XIAP binding affinity (K (d) > 1 μM), we show that XIAP inhibition is necessary for increasing TRAIL potency. In contrast, single agent efficacy of Birinapant is due to pan-IAP antagonism. Birinapant caused rapid cIAP1 degradation, caspase activation, PARP cleavage, and NF-κB activation. A modest increase in TNF-α production was seen in SUM190 cells following Birinapant treatment, but no increase occurred in SUM149 cells. Exogenous TNF-α addition did not increase Birinapant efficacy [1]. When birinapant was combined with TNF-α, strong combination activity, that is, neither compound was effective individually but the combination was highly effective, was observed in 12 of 18 cell lines. This response was conserved in spheroid models, whereas in vivo birinapant inhibited tumor growth without adding TNF-α in in vitro resistant cell lines. Birinapant combined with TNF-α inhibited the growth of a melanoma cell line with acquired resistance to BRAF inhibition to the same extent as in the parental cell line [2].
in vivo: Drug treatment increased the mean [(18)F]ICMT-11 tumor uptake with a peak at 24 hours for CPA (40 mg/kg; AUC40-60: 8.04 ± 1.33 and 16.05 ± 3.35 %ID/mL × min at baseline and 24 hours, respectively) and 6 hours for birinapant (15 mg/kg; AUC40-60: 20.29 ± 0.82 and 31.07 ± 5.66 %ID/mL × min, at baseline and 6 hours, respectively). Voxel-based spatiotemporal analysis of tumor-intrinsic heterogeneity suggested that discrete pockets of caspase-3 activation could be detected by [(18)F]ICMT-11. Increased tumor [(18)F]ICMT-11 uptake was associated with caspase-3 activation measured ex vivo, and early radiotracer uptake predicted apoptosis, distinct from the glucose metabolism with [(18)F]fluorodeoxyglucose-PET, which depicted continuous loss of cell viability [3].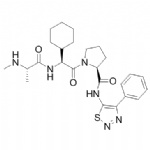 GDC-0152
Price: 200mg, $950;500mg, $1695; 1g, $2490; 2g, $3590