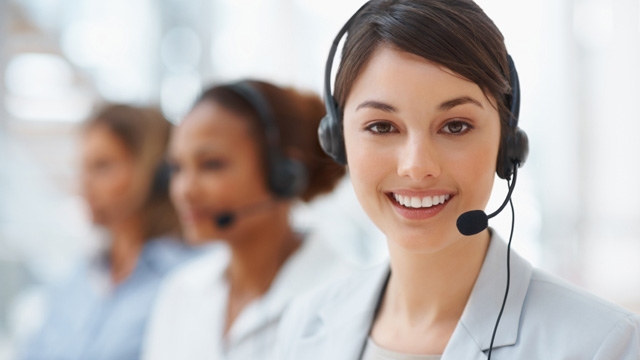 Tel: (732)236-3202
Fax: (845)673-1239
E-mail: info@acesobio.com
Add: Add: 70-9 Woodhills Dr. Goshen, NY, 10924 USA

Product name : Ensartinib(X-376)

Item : C2500

Price : 200mg, $659;500mg, $1050; 1g $1595; 2g, $2355

contact : Send inquiry to: info@acesobio.com

CAS : 1365267-27-1

Molecular Weight : 547.41

Formula : C₂₅H₂₅Cl₂FN₆O₃

Storage : at -20°C

Additional information : We offer significant discount for bulky quantity order.
Details:
Description of:Ensartinib(X-376)

Ensartinib(CAS:,1365267-27-1) also known as X-376, is an orally available small molecule inhibitor of the receptor tyrosine kinase anaplastic lymphoma kinase (ALK) with potential antineoplastic activity. Upon oral administration, X-396 binds to and inhibits ALK kinase, ALK fusion proteins and ALK point mutation variants. Inhibition of ALK leads to the disruption of ALK-mediated signaling and eventually inhibits tumor cell growth in ALK-expressing tumor cells. ALK belongs to the insulin receptor superfamily and plays an important role in nervous system development.



Quality control data:

Quality control by 1H-NMR, 13C-NMR, HPLC and LCMS.


Product will be shipped with supporting analytical data.
REFERENCES
1: Insights into ALK-driven cancers revealed through development of novel ALK tyrosine kinase inhibitors Christine M. Lovly, Johannes M. Heuckmann, Elisa de Stanchina, Heidi Chen, Roman K. Thomas, Chris Liang, William Pao Cancer Res. Author manuscript; available in PMC 2012 July 15.Published in final edited form as: Cancer Res. 2011 July 15; 71(14): 4920–4931. Published online 2011 May 25. doi: 10.1158/0008-5472.CAN-10-3879 PMCID: PMC3138877
2: ALK and NSCLC: Targeted therapy with ALK inhibitors Bengt Hallberg, Ruth H. Palmer F1000 Med Rep. 2011; 3: 21. Published online 2011 November 1. doi: 10.3410/M3-21 PMCID: PMC3206708
3: A Systemic Review of Resistance Mechanisms and Ongoing Clinical Trials in ALK-Rearranged Non-Small Cell Lung Cancer Khashayar Esfahani, Jason Scott Agulnik, Victor Cohen Front Oncol. 2014; 4: 174. Prepublished online 2014 June 6. Published online 2014 July 21. doi: 10.3389/fonc.2014.00174 PMCID: PMC4104550
4: ALK Inhibitors, a Pharmaceutical Perspective Elena Ardini, Arturo Galvani Front Oncol. 2012; 2: 17. Prepublished online 2011 December 13. Published online 2012 February 22. doi: 10.3389/fonc.2012.00017 PMCID: PMC3356102
5: Review of the current targeted therapies for non-small-cell lung cancer Kim-Son H Nguyen, Joel W Neal, Heather Wakelee World J Clin Oncol. 2014 October 10; 5(4): 576–587. Published online 2014 October 10. doi: 10.5306/wjco.v5.i4.576 PMCID: PMC4129523
6: Development of anaplastic lymphoma kinase (ALK) inhibitors and molecular diagnosis in ALK rearrangement-positive lung cancer Eiji Iwama, Isamu Okamoto, Taishi Harada, Koichi Takayama, Yoichi Nakanishi Onco Targets Ther. 2014; 7: 375–385. Published online 2014 March 5. doi: 10.2147/OTT.S38868 PMCID: PMC3949762
7: Aminopyridyl/Pyrazinyl Spiro[indoline-3,4′-piperidine]-2-ones As Highly Selective and Efficacious c-Met/ALK Inhibitors Jingrong Li, Nan Wu, Yuanxin Tian, Jiajie Zhang, Shuguang Wu ACS Med Chem Lett. 2013 August 8; 4(8): 806–810. Published online 2013 July 12. doi: 10.1021/ml400203d PMCID: PMC4027565
8: Molecular pathways and therapeutic targets in lung cancer Emma Shtivelman, Thomas Hensing, George R. Simon, Phillip A. Dennis, Gregory A. Otterson, Raphael Bueno, Ravi Salgia Oncotarget. 2014 March; 5(6): 1392–1433. Published online 2014 April 8. PMCID: PMC4039220
9: Targeting Genomic Alterations in Squamous Cell Lung Cancer Kalyan Mantripragada, Humera Khurshid Front Oncol. 2013; 3: 195. Prepublished online 2013 April 1. Published online 2013 August 5. doi: 10.3389/fonc.2013.00195 PMCID: PMC3733025
10: Molecularly targeted approaches herald a new era of non-small-cell lung cancer treatment Hiroyasu Kaneda, Takeshi Yoshida, Isamu Okamoto Cancer Manag Res. 2013; 5: 91–101. Published online 2013 June 7. doi: 10.2147/CMAR.S32973PMCID: PMC3682814
11: Crizotinib-Resistant Mutants of EML4-ALK Identified Through an Accelerated Mutagenesis Screen Sen Zhang, Frank Wang, Jeffrey Keats, Xiaotian Zhu, Yaoyu Ning, Scott D Wardwell, Lauren Moran, Qurish K Mohemmad, Rana Anjum, Yihan Wang, Narayana I Narasimhan, David Dalgarno, William C Shakespeare, Juan J Miret, Tim Clackson, Victor M RiveraChem Biol Drug Des. 2011 December; 78(6): 999–1005. doi: 10.1111/j.1747-0285.2011.01239.xPMCID: PMC3265718
12: New Strategies for Treatment of ALK Rearranged Non-Small Cell Lung Cancers Takaaki Sasaki, Pasi A. Jänne Clin Cancer Res. Author manuscript; available in PMC 2012 December 1.Published in final edited form as: Clin Cancer Res. 2011 December 1; 17(23): 7213–7218. Published online 2011 October 18. doi: 10.1158/1078-0432.CCR-11-1404 PMCID: PMC3477548
BGB-283
Price: 200mg, $1750;500mg, $2890; 1g, $3950; 2g, $6490

TPX-0005
Price: 200mg, $750;500mg, $1290; 1g, $1990; 2g, $2995