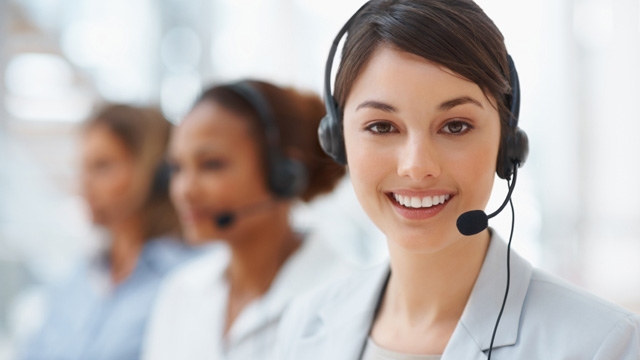 Tel: (732)236-3202
Fax: (845)673-1239
E-mail: info@acesobio.com
Add: Add: 70-9 Woodhills Dr. Goshen, NY, 10924 USA

Product name : MCC950 sodium (Synonyms: CP-456773 sodium; CRID3 sodium salt)

Item : C2496

Price : 200mg, $950;500mg, $1595; 1g, $2390; 2g, $3590

contact : Send inquiry to: info@acesobio.

CAS : 256373-96-3

Molecular Weight : 426.46

Formula : C₂₀H₂₃N₂NaO₅S

Storage : at -20°C

Additional information : We offer significant discount for bulky quantity order.
Details:
Description of:MCC950 sodium (Synonyms: CP-456773 sodium; CRID3 sodium salt)

CP-456773(CAS:

256373-96-3)

, also known as MCC950 and CRID3, is a potent and selective cytokine release inhibitor and NLRP3 inflammasome inhibitor for the treatment of inflammatory diseases. CP-456773 inhibits interleukin 1β (IL-1β) secretion and caspase 1 processing. MCC950 blocked canonical and noncanonical NLRP3 activation at nanomolar concentrations. MCC950 specifically inhibited activation of NLRP3 but not the AIM2, NLRC4 or NLRP1 inflammasomes. MCC950 reduced interleukin-1β (IL-1β) production in vivo and attenuated the severity of experimental autoimmune encephalomyelitis (EAE), a disease model of multiple sclerosis. MCC950 is a potential therapeutic for NLRP3-associated syndromes, including autoinflammatory and autoimmune diseases, and a tool for further study of the NLRP3 inflammasome in human health and disease.

Quality control data:
Quality control by 1H-NMR, 13C-NMR, HPLC and LCMS.
Product will be shipped with supporting analytical data.

REFERENCES
1: Shao BZ, Xu ZQ, Han BZ, Su DF, Liu C. NLRP3 inflammasome and its inhibitors: a review. Front Pharmacol. 2015 Nov 5;6:262. doi: 10.3389/fphar.2015.00262. eCollection 2015. Review. PubMed PMID: 26594174; PubMed Central PMCID: PMC4633676.
2: Baker PJ, Boucher D, Bierschenk D, Tebartz C, Whitney PG, D'Silva DB, Tanzer MC, Monteleone M, Robertson AA, Cooper MA, Alvarez-Diaz S, Herold MJ, Bedoui S, Schroder K, Masters SL. NLRP3 inflammasome activation downstream of cytoplasmic LPS recognition by both caspase-4 and caspase-5. Eur J Immunol. 2015 Oct;45(10):2918-26. doi: 10.1002/eji.201545655. Epub 2015 Aug 24. PubMed PMID: 26173988.
3: Krishnan SM, Dowling JK, Ling YH, Diep H, Chan CT, Ferens D, Kett MM, Pinar A, Samuel CS, Vinh A, Arumugam TV, Hewitson TD, Kemp-Harper BK, Robertson AA, Cooper MA, Latz E, Mansell A, Sobey CG, Drummond GR. Inflammasome activity is essential for one kidney/deoxycorticosterone acetate/salt-induced hypertension in mice. Br J Pharmacol. 2016 Feb;173(4):752-65. doi: 10.1111/bph.13230. Epub 2015 Jul 31. PubMed PMID: 26103560; PubMed Central PMCID: PMC4742291.
4: Groß CJ, Groß O. The Nlrp3 inflammasome admits defeat. Trends Immunol. 2015 Jun;36(6):323-4. doi: 10.1016/j.it.2015.05.001. Epub 2015 May 16. PubMed PMID: 25991463.
5: Coll RC, Robertson AA, Chae JJ, Higgins SC, Muñoz-Planillo R, Inserra MC, Vetter I, Dungan LS, Monks BG, Stutz A, Croker DE, Butler MS, Haneklaus M, Sutton CE, Núñez G, Latz E, Kastner DL, Mills KH, Masters SL, Schroder K, Cooper MA, O'Neill LA. A small-molecule inhibitor of the NLRP3 inflammasome for the treatment of inflammatory diseases. Nat Med. 2015 Mar;21(3):248-55. doi: 10.1038/nm.3806. Epub 2015 Feb 16. PubMed PMID: 25686105; PubMed Central PMCID: PMC4392179.
INF39
Price: 200mg, $950;500mg, $1695; 1g, $2490; 2g, $3590