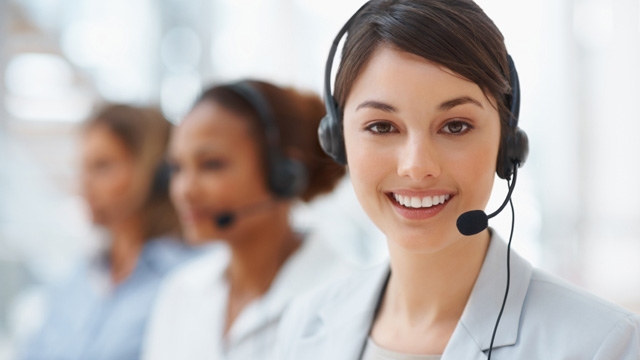 Tel: (732)236-3202
Fax: (845)673-1239
E-mail: info@acesobio.com
Add: Add: 70-9 Woodhills Dr. Goshen, NY, 10924 USA

Product name : NVP-HSP990 (Synonyms: HSP-990)

Item : C2485

Price : 200mg, $750;500mg, $1290; 1g, $1990; 2g, $2995

contact : Send inquiry to: info@acesobio.com

CAS : 934343-74-5

Molecular Weight : 379.39

Formula : C₂₀H₁₈FN₅O₂

Storage : at -20°C

Additional information : We offer significant discount for bulky quantity order.
Details:
Description of:NVP-HSP990 (Synonyms: HSP-990)

HSP990(CAS: 934343-74-5)is an orally bioavailable inhibitor of human heat-shock protein 90 (Hsp90) with potential antineoplastic activity. Hsp990 binds to and inhibits the activity of Hsp90, which may result in the proteasomal degradation of oncogenic client proteins, including HER2/ERBB2, and the inhibition of tumor cell proliferation.

Quality control data:
Quality control by 1H-NMR, 13C-NMR, HPLC and LCMS.
Product will be shipped with supporting analytical data.

REFERENCES
1: Gillis JL, Selth LA, Centenera MM, Townley SL, Sun S, Plymate SR, Tilley WD, Butler LM. Constitutively-active androgen receptor variants function independently of the HSP90 chaperone but do not confer resistance to HSP90 inhibitors. Oncotarget. 2013 May;4(5):691-704. PubMed PMID: 23674566.
2: Fu J, Koul D, Yao J, Wang S, Yuan Y, Colman H, Sulman EP, Lang FF, Yung WK. Novel HSP90 inhibitor NVP-HSP990 targets cell-cycle regulators to ablate Olig2-positive glioma tumor-initiating cells. Cancer Res. 2013 May 15;73(10):3062-74. doi: 10.1158/0008-5472.CAN-12-2033. Epub 2013 Mar 14. PubMed PMID: 23492364; PubMed Central PMCID: PMC3655088.
3: Milanović D, Firat E, Grosu AL, Niedermann G. Increased radiosensitivity and radiothermosensitivity of human pancreatic MIA PaCa-2 and U251 glioblastoma cell lines treated with the novel Hsp90 inhibitor NVP-HSP990. Radiat Oncol. 2013 Feb 28;8:42. doi: 10.1186/1748-717X-8-42. PubMed PMID: 23448094; PubMed Central PMCID: PMC3599905.
4: Centenera MM, Gillis JL, Hanson AR, Jindal S, Taylor RA, Risbridger GP, Sutherland PD, Scher HI, Raj GV, Knudsen KE, Yeadon T; Australian Prostate Cancer BioResource, Tilley WD, Butler LM. Evidence for efficacy of new Hsp90 inhibitors revealed by ex vivo culture of human prostate tumors. Clin Cancer Res. 2012 Jul 1;18(13):3562-70. doi: 10.1158/1078-0432.CCR-12-0782. Epub 2012 May 9. PubMed PMID: 22573351.
5: Lamottke B, Kaiser M, Mieth M, Heider U, Gao Z, Nikolova Z, Jensen MR, Sterz J, von Metzler I, Sezer O. The novel, orally bioavailable HSP90 inhibitor NVP-HSP990 induces cell cycle arrest and apoptosis in multiple myeloma cells and acts synergistically with melphalan by increased cleavage of caspases. Eur J Haematol. 2012 May;88(5):406-15. doi: 10.1111/j.1600-0609.2012.01764.x. Epub 2012 Mar 21. PubMed PMID: 22309072.
6: Stühmer T, Iskandarov K, Gao Z, Bumm T, Grella E, Jensen MR, Einsele H, Chatterjee M, Bargou RC. Preclinical activity of the novel orally bioavailable HSP90 inhibitor NVP-HSP990 against multiple myeloma cells. Anticancer Res. 2012 Feb;32(2):453-62. PubMed PMID: 22287732.
7: Menezes DL, Taverna P, Jensen MR, Abrams T, Stuart D, Yu GK, Duhl D, Machajewski T, Sellers WR, Pryer NK, Gao Z. The novel oral Hsp90 inhibitor NVP-HSP990 exhibits potent and broad-spectrum antitumor activities in vitro and in vivo. Mol Cancer Ther. 2012 Mar;11(3):730-9. doi: 10.1158/1535-7163.MCT-11-0667. Epub 2012 Jan 12. PubMed PMID: 22246440.
8: Khong T, Spencer A. Targeting HSP 90 induces apoptosis and inhibits critical survival and proliferation pathways in multiple myeloma. Mol Cancer Ther. 2011 Oct;10(10):1909-17. doi: 10.1158/1535-7163.MCT-11-0174. Epub 2011 Aug 22. PubMed PMID: 21859842.
9: Jackrel ME, Shorter J. Shock and awe: unleashing the heat shock response to treat Huntington disease. J Clin Invest. 2011 Aug;121(8):2972-5. doi: 10.1172/JCI59190. Epub 2011 Jul 25. PubMed PMID: 21785212; PubMed Central PMCID: PMC3148752.
HSP70-IN-1
Price: 200mg, $1250;500mg, $2090; 1g, $2995; 2g, $4395

TRC051384
Price: 200mg, $1250;500mg, $2090; 1g, $2995; 2g, $4395

KIN1148
Price: 200mg, $950;500mg, $1695; 1g, $2490; 2g, $3590

KRIBB11
Price: 200mg, $950;500mg, $1695; 1g, $2490; 2g, $3590

HSF1A
Price: 200mg, $950;500mg, $1695; 1g, $2490; 2g, $3590