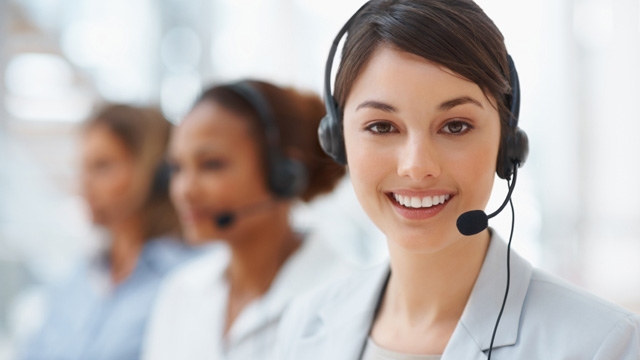 E-mail: info@acesobio.com

Product name : HTHQ

Item : c2404

Price : 200mg, $659;500mg, $1150; 1g, $1595; 2g, $2355

contact : Send inquiry to: info@acesobio.com

CAS : 148081-72-5

Molecular Weight : 236.355

Formula : C15H24O2

Storage : at -20°C

Additional information : We offer significant discount for bulky quantity order.
Details:
Description of:HTHQ(CAS:148081-72-5)

HX-1171, also known as HTHQ, is a lipid peroxidation inhibitor potentially for the treatment of hepatic fibrosis.
HTHQ administration shows reduced mRNA level of PDGF (Plateletderived growth factor) , α-SMA (α-smooth muscle actin) and TGF-β (transforming growth factor-β) than DMN-induced hepetic fibrosis animals in the liver tissue. In this study, we showed that HTHQ improves against DMN-induced liver fibrosis in male SD rats.

Quality control data:
Quality control by 1H-NMR, 13C-NMR, HPLC and LCMS.
Product will be shipped with supporting analytical data.

REFERENCES
1: Kim YH, Choi HY, Lee SH, Lim HS, Miki T, Kang JK, Han KG, Bae KS. Single and multiple dose pharmacokinetics and tolerability of HX-1171, a novel antioxidant, in healthy volunteers. Drug Des Devel Ther. 2015 Mar 23;9:1735-42. doi: 10.2147/DDDT.S79724. PubMed PMID: 25848210; PubMed Central PMCID: PMC4376184.
2: Jung YR, Lee YJ, Lee NJ, Lin CM, Moon JH, Chai HY, Kang JK. Inhibitory Effect of 1-O-Hexyl-2,3,5-Trimethylhydroquinone on Dimethylnitrosamine-induced Liver Fibrosis in Male SD Rats. Toxicol Res. 2010 Sep;26(3):193-201. doi: 10.5487/TR.2010.26.3.193. PubMed PMID: 24278524; PubMed Central PMCID: PMC3834479.
3: An J, Feng GG, Huang L, Kurokawa T, Nonami T, Koide T, Kondo F, Komatsu T, Tsunekawa K, Fujiwara Y, Goto H, Nishikawa H, Miki T, Sugiyama S, Ishikawa N. Effects of 1-O-hexyl-2,3,5-trimethylhydroquinone on carbon tetrachloride-induced hepatic cirrhosis in rats. Hepatol Res. 2010 Jun;40(6):613-21. doi: 10.1111/j.1872-034X.2010.00638.x. PubMed PMID: 20412328.
4: Yada H, Hirose M, Tamano S, Kawabe M, Sano M, Takahashi S, Futakuchi M, Miki T, Shirai T. Effects of antioxidant 1-O-hexyl-2,3,5-trimethylhydroquinone or ascorbic acid on carcinogenesis induced by administration of aminopyrine and sodium nitrite in a rat multi-organ carcinogenesis model. Jpn J Cancer Res. 2002 Dec;93(12):1299-307. PubMed PMID: 12495469.
5: Liu W, Itoigawa M, Miki T, Nishikawa H, Sugiyama S, Ishikawa N. 1-O-hexyl-2,3,5-trimethylhydroquinone inhibits IkappaB phosphorylation and degradation-linked inducible nitric oxide synthase expression: beyond antioxidant function. J Pharm Pharmacol. 2002 Mar;54(3):383-9. PubMed PMID: 11902804.
6: Futakuchi M, Hirose M, Imaida K, Takahashi S, Ogawa K, Asamoto M, Miki T, Shirai T. Chemoprevention of 2-amino-1-methyl-6-phenylimidazo- [4,5-b]pyridine-induced colon carcinogenesis by 1-O-hexyl-2,3,5-trimethylhydroquinone after initiation with 1,2-dimethylhydrazine in F344 rats. Carcinogenesis. 2002 Feb;23(2):283-7. PubMed PMID: 11872633.
WZ 811
Price: 200mg, $459;500mg, $850; 1g $1195; 2g, $1795

UNC 0638
Price: 200mg, $659;500mg, $1050; 1g $1595; 2g, $2355

CCG 50014
Price: 200mg, $750;500mg, $1190; 1g $1890; 2g, $2995

BIX 01294
Price: 200mg, $750;500mg, $1190; 1g $1890; 2g, $2995

GW4869
Price: 200mg, $1250;500mg, $2090; 1g, $2995; 2g, $4395

Duloxetine
Price: 200mg, $459;500mg, $850; 1g $1195; 2g, $1795