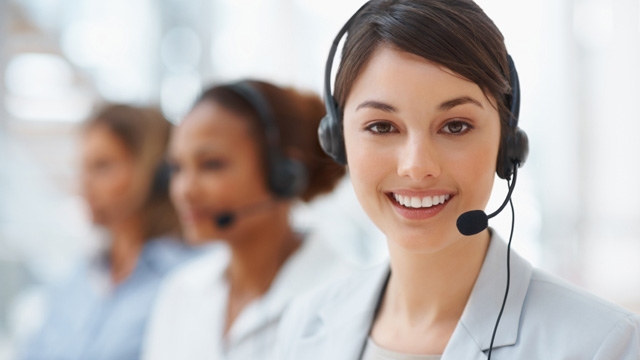 Tel: (732)236-3202
Fax: (845)673-1239
E-mail: info@acesobio.com
Add: Add: 70-9 Woodhills Dr. Goshen, NY, 10924 USA

Product name : GSK650394

Item : CR1935

Price : 200mg, $950;500mg, $1695; 1g, $2490; 2g, $3590

contact : Send inquiry to: info@acesobio.com

CAS : 890842-28-1

Molecular Weight : 382.45

Formula : C₂₅H₂₂N₂O₂

Storage : at -20°C

Additional information : We offer significant discount for bulky quantity order
Details:
Chemical Information
M.Wt
382.45
Storage
Please store the product under the recommended conditions in the Certificate of Analysis.
Formula
C25H22N2O2
CAS No
890842-28-1
Solubility

DMSO > 40 mg/ml
---
Biological Activity of GSK 650394
GSK650394 is a novel SGK inhibitor with IC50 of 62 nM and 103 nM for SGK1 and SGK2 in the SPA assay respectively.
IC50 Value: 62 nM (SGK1); 103 nM (SGK2) [1]
Target: SGK
in vitro: GSK650394 inhibited the enzymatic activity of SGK1 and SGK2 in the SPA assay with IC50 values of 62 nM and 103 nM, respectively. GSK650394 is relatively non-toxic, with LC50 values of 41 μM in M1 cells (68 times its activity IC50) and a LC50 greater than 100 μM in HeLa cells in XTT assays, which measure mitochondrial enzymatic activity. GSK650394 inhibited SGK1-mediated epithelial transport with an IC50 of 0.6 μM in the SCC assay. The selectivity of GSK650394 for SGK1 over that of Akt and other related kinases proved to be greater than 30-fold, while GSK650394 was more than 60-fold selective for SGK1 over the upstream AGC kinase PDK1 [1]. GSK650394 had no effect on cell survival or growth in the absence of androgens, the compound dramatically inhibited the androgen-stimulated growth of LNCaP cells. In the LNCaP growth assay, the IC50 of GSK650394 was approximately 1 μM (which is similar to the previously measured IC50 in other cell-based assays). Furthermore, 10 μM of GSK650394 completely abrogated androgen-mediated growth [1]. GSK650394A, on the other hand, selectively inhibits SGK1 and the finding that GSK650394A suppressed insulin-induced Na(+) absorption suggests that this response is dependent upon signalling via PI3K/SGK1 [2].
in vivo: GSK-650394 (an SGK1 activation antagonist, 1, 10, and 30 μM, 10 μL/rat, intrathecally) dose-dependently prevented CFA-induced pain behavior and the associated SGK1 phosphorylation, GluR1 trafficking, and protein-protein interactions at 1 day after CFA administration in rats [3]. Daily administration of GSK-650394 (an SGK1 antagonist; 100 nm, 10 μl, i.t.) not only exhibited effects similar to the kalirin mRNA-targeting siRNA but also attenuated pSGK1-kalirin costaining and SGK1-kalirin coupling [4].

References on GSK 650394
[1]. Sherk AB, et al. Development of a small-molecule serum- and glucocorticoid-regulated kinase-1 antagonist and its evaluation as a prostate cancer therapeutic. Cancer Res. 2008 Sep 15;68(18):7475-83.

[2]. Mansley MK, et al. Effects of nominally selective inhibitors of the kinases PI3K, SGK1 and PKB on the insulin-dependent control of epithelial Na+ absorption. Br J Pharmacol. 2010 Oct;161(3):571-88.

[3]. Peng HY, et al. Spinal SGK1/GRASP-1/Rab4 is involved in complete Freund's adjuvant-induced inflammatory pain via regulating dorsal horn GluR1-containing AMPA receptor trafficking in rats. Pain. 2012 Dec;153(12):2380-92.

[4]. Peng HY, et al. Spinal serum-inducible and glucocorticoid-inducible kinase 1 mediates neuropathic pain via kalirin and downstream PSD-95-dependent NR2B phosphorylation in rats. J Neurosci. 2013 Mar 20;33(12):5227-40.
IT-901
Price: 100mg, $1750;200mg, $2890; 500mg, $3950;

GSK-2018682
Price: 200mg, $1250;500mg, $2090; 1g, $2995; 2g, $5395

PF-05388169
Price: 200mg, $1750;500mg, $2890; 1g, $3990;

Genz-123346
Price: 200mg, $950;500mg, $1595; 1g, $2390; 2g, $3590

CAY10650
Price: 200mg, $950;500mg, $1695; 1g, $2490; 2g, $3590